Our CEO, Jason Lim, has spent 24 years in the US Silicon Valley working as a senior engineer for leading technology companies (Motorola, Sun Microsystems, Oracle, Netscape) that have brought the world innovations in database, microprocessor, and internet technologies. He co-founded NuForce in 2005, a consumer electronics company focusing on creating a premium audio brand with distribution in more than 30 countries (NuForce was sold to Optoma, Inc in 2014). Jason led the sales and marketing for NuForce, achieving numerous awards (CNET World's 10 Most Beautiful Audio Products, Wired Top Earphones, Product Of The Year Awards from USA and Japan) and product appearance on Yahoo Home Page, USA Today, Men's Health, Engadget, CNET, The Absolute Sound, and many other consumer magazines and regional newspaper.
Jason joined forces with the Taiwan OEM factory in 2014 to acquire NuForce's premium product assets and launch NuPrime Audio. The following year, NuPrime earned four coveted Product Of The Year awards and gained recognition in two high-end audio magazines. NuPrime has since received more accolades from audiophile magazines and cemented its position as a leading brand in the industry.  In the same year, NUOEM was founded to develop technology for marketing, web applications, e-commerce, and consulting services.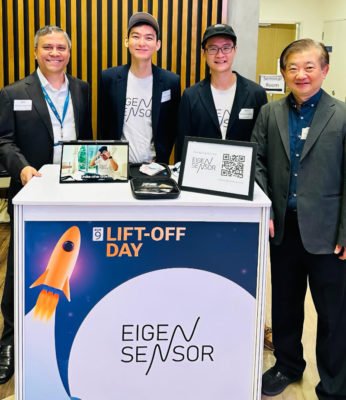 NUS GRIP Commercial Champion, 2023
National University of Singapore Graduate Research Innovation Programme
NUS GRIP is a comprehensive step-by-step guidance programme to enable researchers and postgraduate students to transform research into deep technology start-ups. The role of Commercial Champion is to provide hands-on mentorship to guide a team through the start-up process, from product and market validation, cost and business analysis, to IP and growth strategies.
My team, EigenSensor, has developed an innovative EEG device and software that is dry, easily wearable and wireless while retaining clinical-grade signal quality. EigenSensor received market validation and initial seed funding at the end of the program.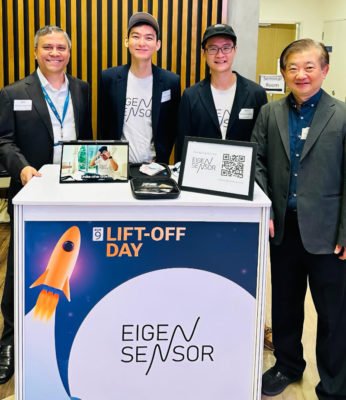 The High End, Munich
The HIGH END, the internationally renowned audio exhibition, is the undisputed leader when it comes to impressively setting the tone for top-class music reproduction. It has been providing ideas and impetus for producers, sellers and consumers of high-quality consumer electronics for four decades. On the four days of the event, the entire world of audio experts and professionals gather in Munich to visit hundreds of exhibitors from more than 40 different countries as they showcase their latest innovations in the halls and atriums of the MOC event centre.
Nuoem Pte. Ltd.
View and connect to our business card:
-> Business Card
Link and join our community
-> Nuoem Tensor Community
Sonic Unity, Inc.
848 N Rainbow Blvd #4204
Las Vegas, NV 89107
USA
US Support Office
Rafael Lopez
262 East 37 Street
Hialeah, FL 33013
Tel: +1 (305) 218-5381