Hosting Dashboard
If you're a customer of our application-as-a-service, you don't have to worry about managing the server or accessing the hosting dashboard. But if you want to, we've got a refreshingly easy-to-use interface, security features to assure you, and daily backups to cover you and staging server for testing.

Overview showing key statistics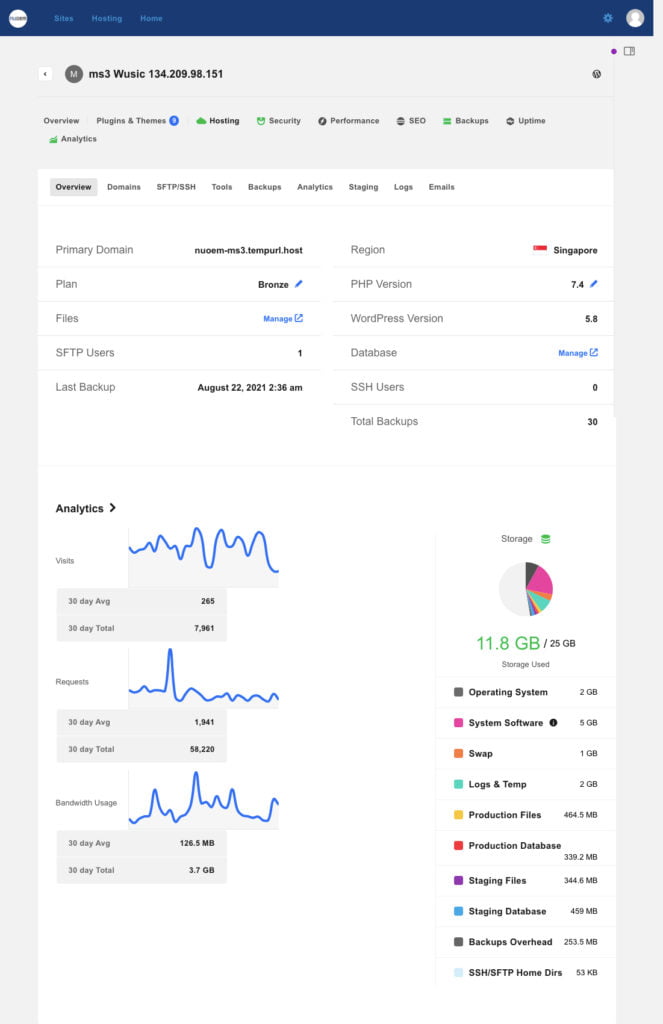 Security offering firewall, malware detection, intrusion monitoring and blocking.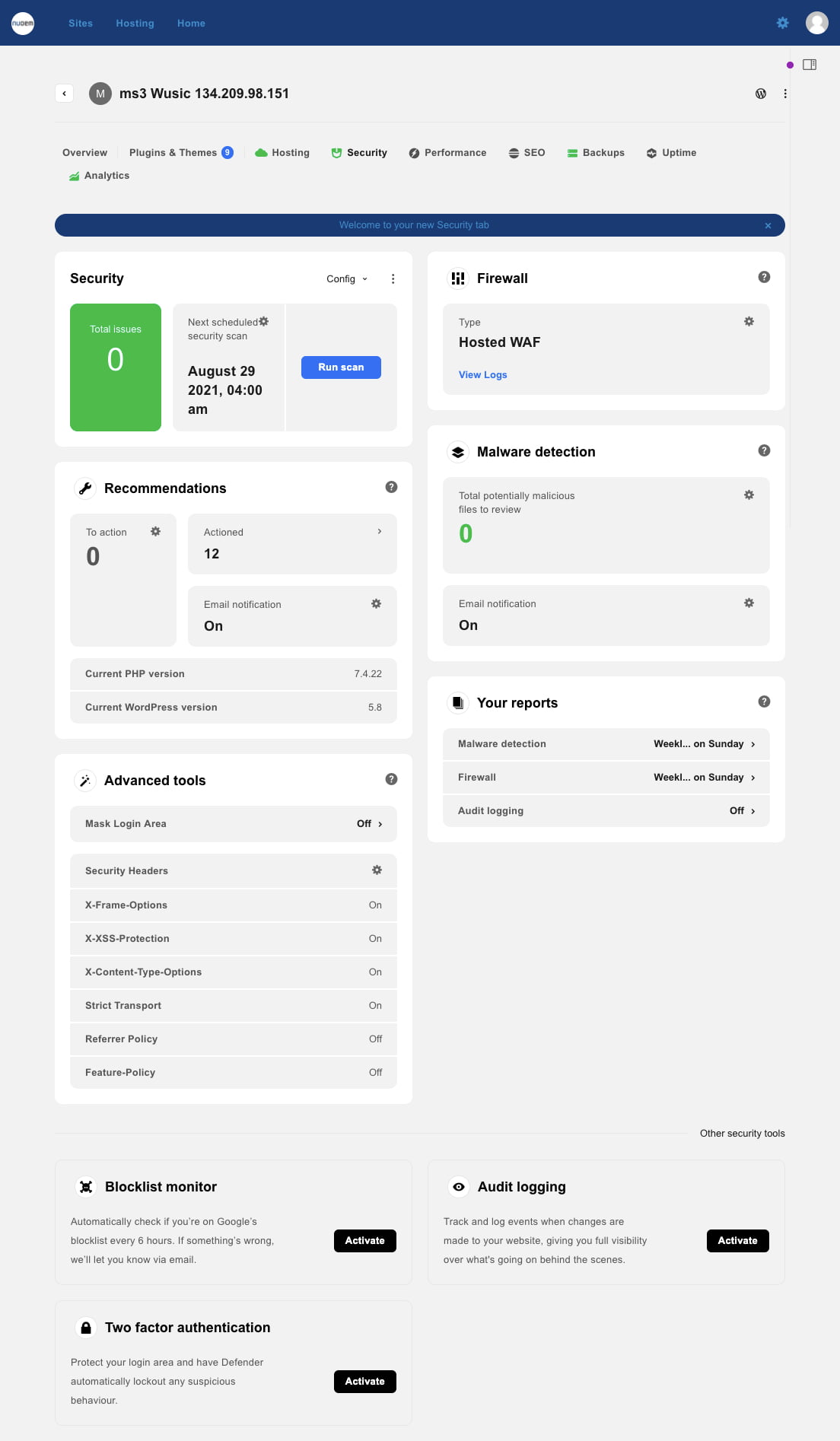 Live statistics, storage and traffic analysis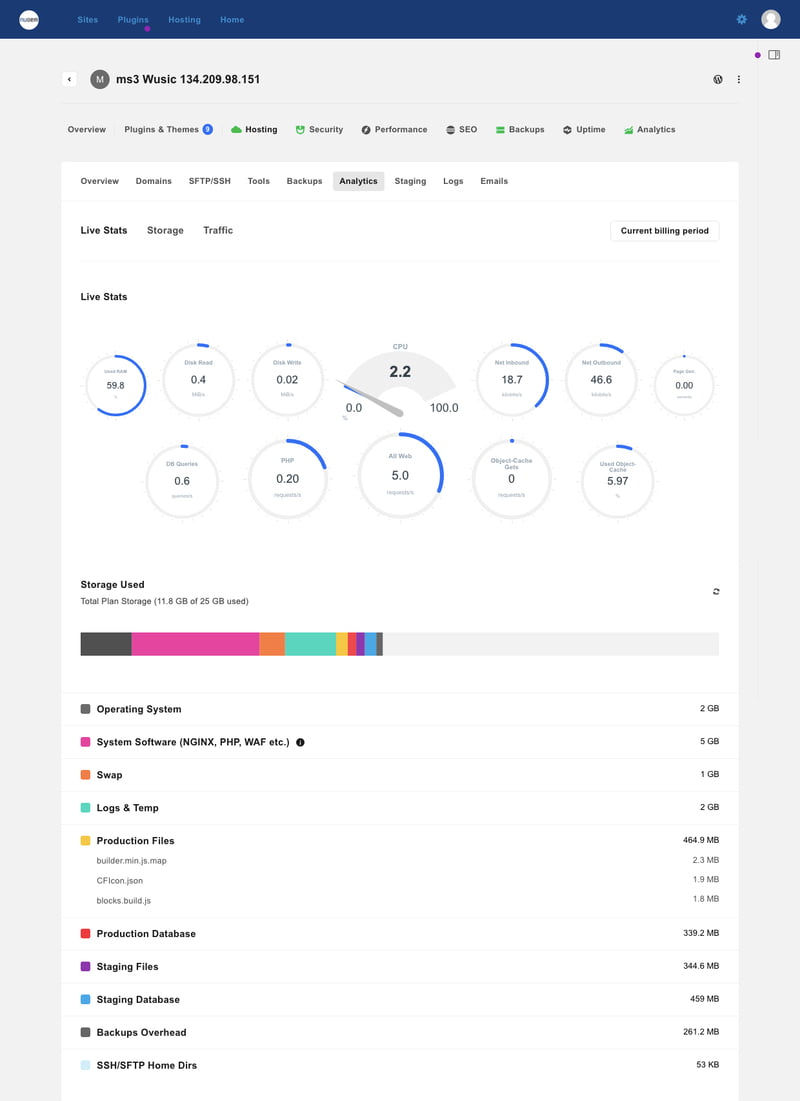 Server tools for complete access