User Guide
Fetching Data
The Search Page consists of 2 cards. The Data Source card contains an accordion in which the tabs can be expanded by clicking on the text.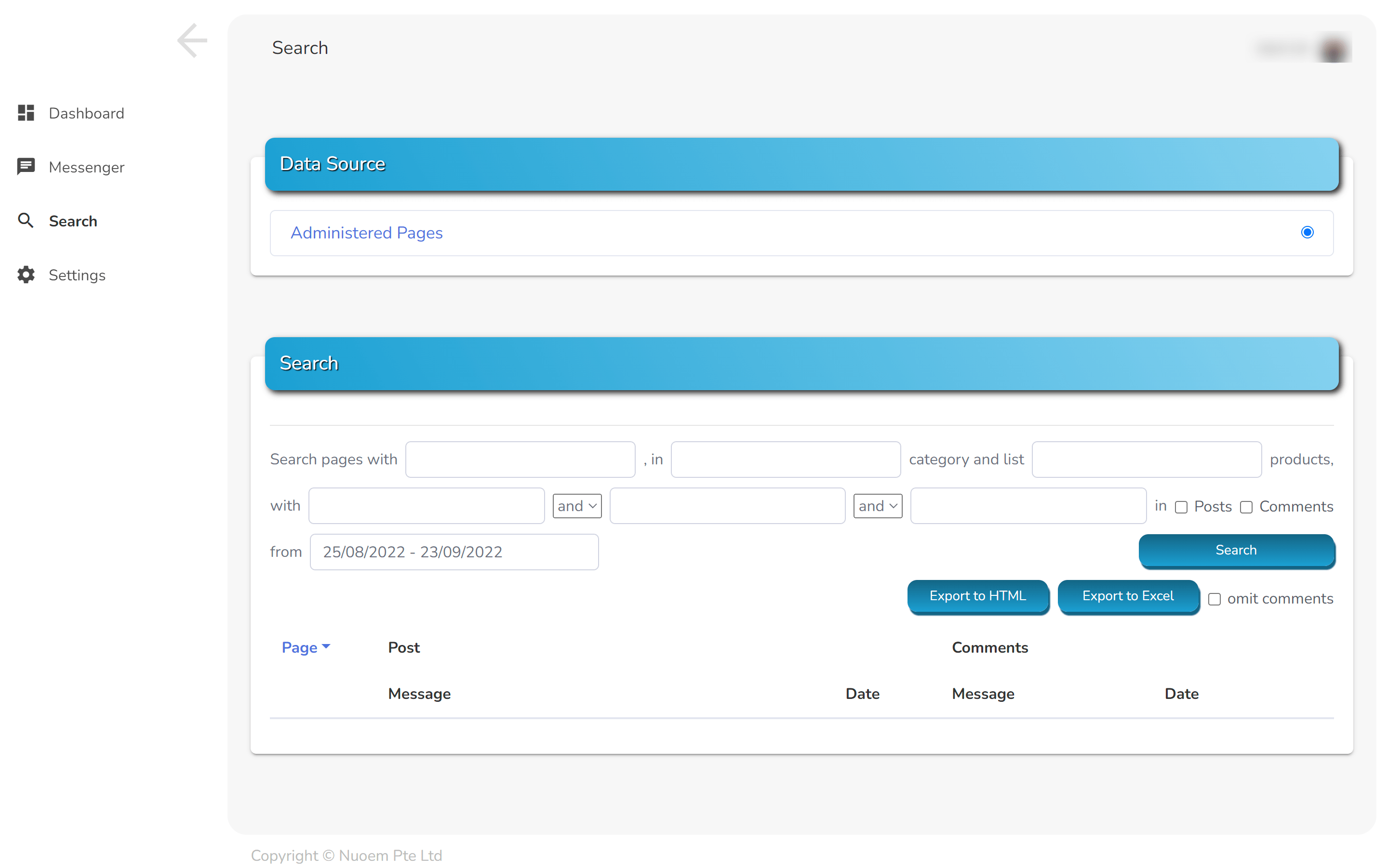 Administered Pages
The Administered Pages tab is for fetching data from the pages where the logged-in user has admin rights (and provided permissions for the App) on the Facebook page. When the Fetch Data button is pressed, the pages that are fetched will be shown.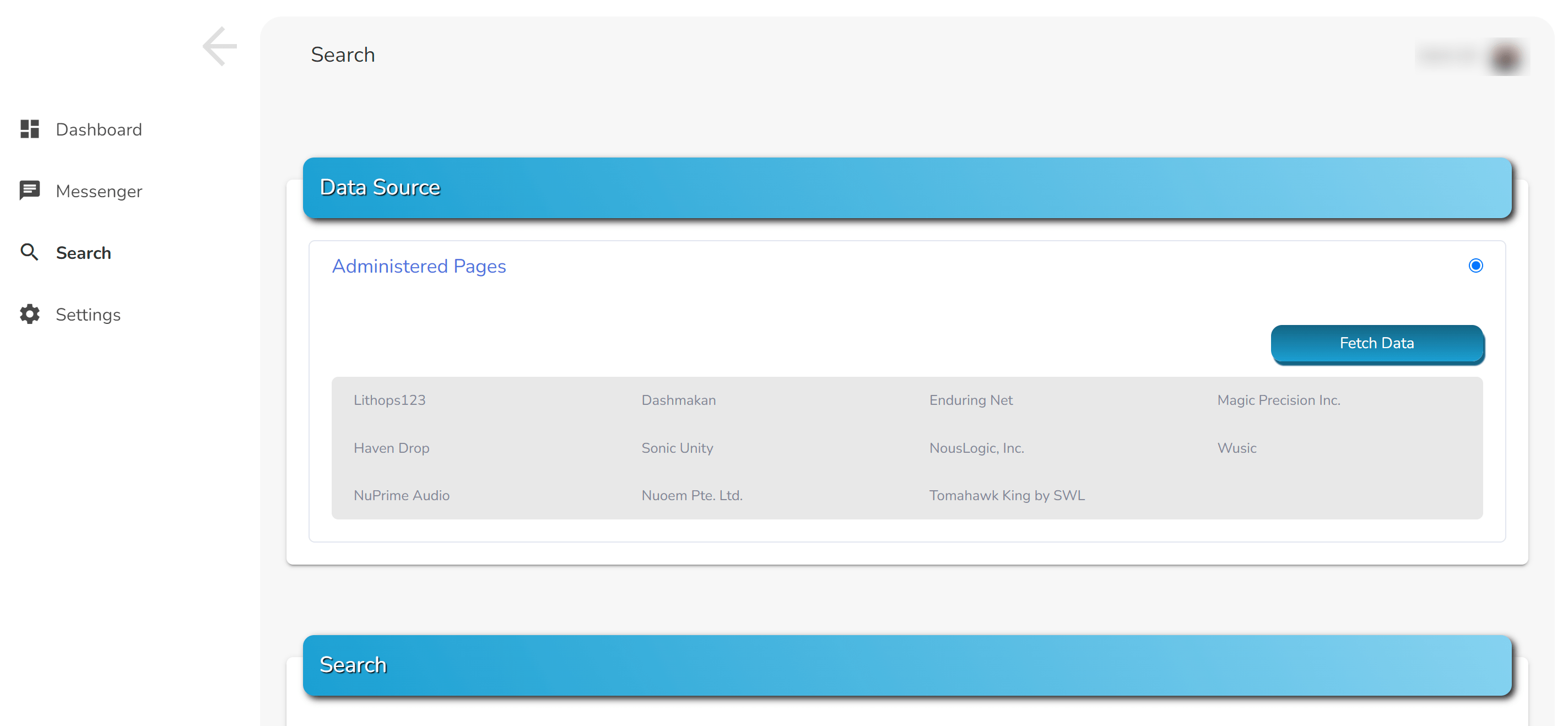 Searching Data
Data from all administered pages will be searched.
There are 3 page fields, 3 keyword fields and a date field that the user can use. The top row are the page fields, where the second field matches page category and third field matches page products. The first field matches other page textual content not in category and products. These fields can be left empty so that the results are not filtered by the page fields.
The 3 keyword fields can be specified to apply to posts, comments or both using the checkboxes. Logical operators in between the keywords specify whether to match documents including all keywords ('and'), one of the keywords ('or') and excluding the keyword ('not'). A wildcard '*' can be used in the first keyword field to list all posts from the page list.
The third row contains a date field which allows the user to only search for the results within the specified date range.
The search result is presented in a table format. The user can choose to hide or display the result by using the Page dropdown checkbox.
Post Messages are all clickable links which will bring the user to the Facebook post in a new browser tab.
The user can also choose to hide the post comments to shorten the table.
The search result can also be exported as an excel or HTML file for other data analytics purposes. Ignore the warnings when opening up the excel file as it is saved in an older format to be compatible with most excel viewers. You can save a copy of the file in xlsx using your preferred spreadsheet editor to work with the data without subsequent warnings.
This video shows how to use the Search feature.